Description
Emergency First Aid at Work (EFAW) training course is a Level 3 RQF Award and makes anyone who completes it a formally qualified emergency first aider.
If your first aid needs assessment stipulates that you need a qualified emergency first aider in the workplace, then this course provides all of the training required along with a naturally recognised certificate which is valid for 3 years. The course meets all guidelines and the resulting qualification is recognised by the HSE.
Alongside meeting these obligations, you will also be equipped with the knowledge, skills and confidence to handle a wide range of emergency situations – from minor injuries to life-threatening conditions.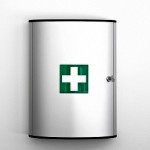 With the Emergency First Aid at Work (EFAW) course from Cambridge Risk Management Ltd , you will be able to administer the right treatment swiftly and decisively during a crucial emergency moment where every second counts.
Course content
Our emergency first aid course covers the following topics:Dealing with an unresponsive casualty
Basic hygiene in First Aid
Burns
Epilepsy
Resuscitation
Anatomy
Minor injuries
Bleeding control
Choking
Shock
Course certificate

Upon successful completion of the multiple-choice question paper and practical exercises, each learner will receive an HSE approved and nationally recognised Emergency First Aid at Work certificate which is valid for 3 years.
Why choose emergency first aid training with Cambridge Risk Management Ltd
Visit our classes in Cambridge & London, or we can provide training at your workplace
The course meets H&S (First Aid) Regulations and is HSE recommended
Regularly updated so you always get the latest knowledge and skills
Expert first aid tutors with real experience in the field
A friendly and supportive learning environment
Industry specific courses
Our EFAW course can be tailored to suit specific industries, ensuring your staff have the ability to effectively deal with emergency situations and unique risks that present themselves in certain industries.
We offer a range of industry specific emergency first aid at work courses including the following:
Catering
Construction
Office Environment
Transport
Security
Entertainment
Manufacturing
Our 100% pass rate guarantee:
In the unlikely event that a learner fails to succeed in the course, we will offer a free place at one of our fixed training venues where they can be re-trained and re-assessed free of charge.