Asbestos in schools, what is the solution, this is a serious problem which could threaten the health of children. Government report has found, as it concluded that thousands of schools are failing to follow safety guidelines.
One fifth of schools which responded to an official survey were found to be "not fully compliant" with asbestos procedures, leaving over a million children potentially exposed to dangerous fibres.
Of those, over 100 schools  were deemed a "significant cause for concern" and required government intervention. The Department for Education (DfE) said it emailed those schools and received "reassurances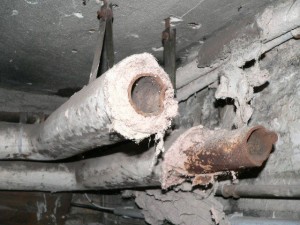 " the asbestos is now safe.
Earlier this week a report by the National Audit Office (NAO) found that "asbestos is a significant, and potentially dangerous, issue in many buildings, including most schools".
The NAO report also noted that "the department does not collate information on the number of school buildings affected".
According to the National Union of Teachers, 319 teachers have died from mesothelioma since 1980. It is estimated that for every teacher's death, nine children will die, meaning over 100 people will die every year in the UK as a result of exposure when they were at school.
"These results seriously call into question the DfE's fundamental assumption that asbestos can be managed safely left in situ, as clearly this is not happening in too many cases," said Chris Keates, general secretary of the teaching union NASUWT.
"Asbestos is lethal. The only safe asbestos is removed asbestos. The DfE must bring forward proposals for the phased removal of all asbestos in schools without delay."
A voluntary survey was sent to schools by the Government between January and March last year, but only a quarter of schools responded.
This means that true number of schools who do not comply with asbestos safety procedures is likely to be far higher, as the report notes that there may be a "selection bias" towards schools that "already manage asbestos well".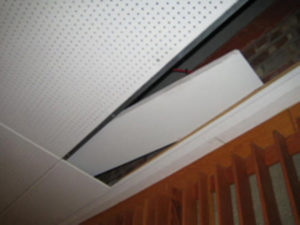 A report on asbestos in schools by the All Party Parliamentary Group on Occupational Health and Safety in 2012 recommended that the Government set up programme to remove asbestos from all schools.
It concluded: "It is clear that, at present, there are serious deficiencies in the way that asbestos is managed in schools."
A DfE spokesperson said: "The health and safety of children and staff in our schools is vital – that's why we are investing £23 billion in school buildings by 2021. This will help ensure asbestos is managed safely and that the amount in school buildings continues to reduce over time.
"We have published updated guidance for schools on how to manage asbestos and the results of a survey which showed the majority of respondents have procedures in place. We have followed up with the schools which responded and did not have these procedures in place, and they have all provided assurances they are now compliant with Health and Safety Executive regulations."
For the full story click here