Description
Are you Health and Safety compliant? When costs are tight, let us provide cover at a reasonable price. Competent Person Service packages could not be more truly affordable.
Why do I need to appoint a Health and Safety Consultant?
The Management of Health and Safety at Work Regulations 1999, Reg 7 requires each employer to appoint one or more competent persons to provide advice and guidance to the company on matters of health and safety.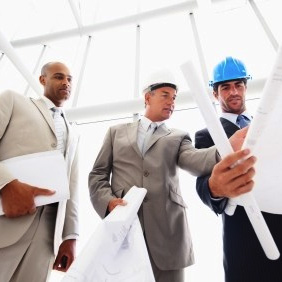 Most SMEs do not have the necessary resources to employ a full time safety advisor. This service allows your company to comply with the statutory provision at a vastly reduced cost to employing a full time safety advisor, calling upon professional support as and when required, but still allowing you to designate Cambridge Risk Management Limited as your 'Competent Person' for matters of Health and safety.
Many tendering health and safety questionnaires and contractor assessment schemes such as CHAS, Safe Contractor and Constructionline require that you have ready access to competent health and safety advice and will expect you to be able to detail how you meet this requirement of the Management of Health and safety at Work Regulations.
Using Cambridge Risk Management Limited Competent Person service allows you to name our company as your Competent Persons for matters of health and safety, therefore complying with the regulations.It would be fair to say that businesses of all shapes and sizes may take their eye of the ball when it comes to managing health and safety during these challenging times.
With Cambridge Risk Management being affordable, you simply don't need to.
What do I get?
Your business can benefit from a selection of the following services from ONLY £30 p/w:
Initial review of your Health and Safety Policy or Bespoke Health and Safety Policy
Initial discussion with a consultant
A review of your existing Health and Safety policy
Annual audit of procedures and report to demonstrate continuous improvement
A briefing to management on the key issues at the end of the review followed up by a detailed written report
You are entitled to designate us as your "Competent Person" on your corporate literature
An unlimited access to professional advice via telephone & email as required answering your health and safety queries
Monthly newsletter's providing updates on who's in court, H & S Legislation, useful safety tips and articles etc.
Flexible site visits to produce a review status report
Tailored documentation, safety policies, risk assessments etc.
A training needs analysis for full time employees
Discount on our health and safety training courses
Availability of a consultant to carry out safety inspections
A consultant to attend scheduled meetings to discuss and advise
Assistance with CHAS and Construction-line applications
Assistance with CITB training plant grant
Assistance with health and afety prequel – questionnaires
Consultant to speak with the regulatory authorities
Cambridge Risk Management offer a competent person service – the knowledge a business needs that doesn't have the necessary expertise in house but need a regular expert input – removing the cost of a full time employee.
What are the payment options available?
Payment is accepted through standing order, direct debit, BACS transfer or monthly invoicing.
How long will I be put under contract?
Cambridge Risk Management safety consultants have come across many companies that have signed-up to similar long term agreements, only to find that they are not receiving the expected level of service.
To that end we have decided not to put companies under a binding contract for this service, allowing you to withdraw from the service at any time should you not be satisfied with the cover that we are providing or your company circumstances change. This is quite unique, but we are confident that we can meet your requirements and expectations to allow us to have a long standing relationship with your company.
We would however request a verbal agreement that you would be willing to pay a minimum of six months of payments for this service before removing your company from the scheme. This is due to the fact that the majority of the work required to put the documents into place is carried out at the beginning of the agreement and this ensures a level of return for that initial work.
So, when you're ready to appoint Cambridge Risk Management Limited as your Competent Person, or indeed, if you need immediate cover – get the ball rolling and call 07411142946 or email us.