Description
Workplace Accident Investigation
Workplace Accident Investigation
Finding the cause of accidents and incidents and acting on their causes will prevent or reduce the possibility of them re-occurring and can have a huge benefit on many aspects of a business such as:
· Increased moral
· Reduction in down time
· Reduction in claims
· Reduced risk of prosecution
But most importantly it helps to ensure that you and all your personnel go home every night safe and sound to their families.
In the event an accident occurs Cambridge Risk Management can offer a reactive monitoring and workplace accident investigation service. The results gathered from the investigation could be helpful in defending your organisation you should you be facing action from enforcement authorities or a compensation claim.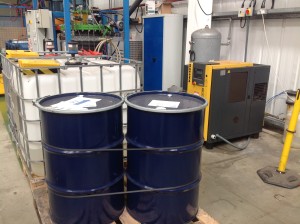 Reactive Monitoring is carried out after things go wrong and involves learning from your mistakes whether they have resulted in injuries, illness, property damage or near misses.
Workplace Accident Investigation is used to determine the cause of an accident and identify any failure of the health and safety management system. It allows measures to be put into place and management procedures to be amended in order to prevent re-occurrences.
Workplace accident investigation reports may be used to defend any legal action against your organisation as they show that you are actively trying to reduce the possibility of re-occurrences.
The process involved in investigating serious accidents may involve:
· Inspection of the accident/incident location and recording of evidence
· Inspection of site health and safety documentation in relation to the accident/incident
· Taking witness statements
· Interviewing injured parties
· Preparing a full report identifying the root causes of the accident/incident and any recommendations required.
Please note this service can be included as part of our support contracts excluding the contact support contract.
If you are interested in taking up this service please contact us on 07411142946 for further information or a free consultation with one of our Health and Safety experts. Or alternatively email us jb@cambridgerisk management.co.uk
Cambridge Risk Management can carry out the workplace accident investigation and report on any accidents or incidents in compliance with the RIDDOR regulations on your behalf.