Description
CDM Coordinators trusted by the industry to provide total support for Construction professionals.
Cambridge Risk Management have registered CDM Coordinators, but what does it mean to you? being registered CDM Coordinators means that we can demonstrate superb Design Risk Management skills with an in depth-knowledge of construction.
CDM Coordinators: a key piece of the project jigsaw.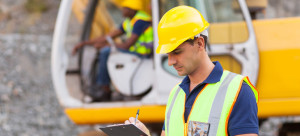 Since 2015 this increasing demand for experienced CDM Coordinators who can offer the high levels of service required to administer the Construction (Design and Management) 2015 Regulations (CDM) on a wide range of projects, is one of the driving factors behind the ability to deliver client needs.
This is especially true since we are in a position to provide an experienced CDM Coordinator, who possess a clear understanding of the CDM regulations and a proven track record in the role of the previously named Planning Superviser.
Our CDM Coordinator services
We provide clients with the high levels of service required to administer the Construction Design and Management 2015 Regulations (CDM)
As your CDM Coordinator, Cambridge Risk Management will handle the risk management factors associated with health and safety
A CDM Coordinator will manage all health and safety aspects of the design process.  We will notify the HSE (F10) of your project.  And, as you may know, a CDM Coordinator must be appointed for every construction project that will last longer than 30 days, or 500 person days.
"The location of a CDM Coordinator is not important – extensive experience is. That's what you'll find we're about." John Buckley, Director of Cambridge Risk Management
Experience where it counts.
Cambridge Risk Management, our highly experienced CDM Coordinators have a close working relationship with the HSE and worked on numerous construction projects including complex New Build, Demolition, Housing, Refurbishing Offices, Decommissioning Plating lines, Educational and Leisure Facilities – often in the most demanding circumstances.
A typical guide on our CDM Coordinator Role fees
It is not often known what is involved in administering the CDM Regulations as each project is different however, what we do know is that Cambridge Risk Management CDM Coordinator role fees are amongst the most competitive in the industry and based on the floowing factors:
The project location and complexity of the works
Estimated duration of the proposed scheme
Estimated construction value
The identification of an adequately resourced design or project team.
Clients legal obligations under CDM 2015 Regulations
Cambridge can provide an experienced and highly competent CDM Coordinator who has a clear understanding of CDM 2015.  This is supported with a proven track record in the role of what was previously known as a Planning Supervisor.  Here are some links:
A quick guide on client's legal duties > Client's quick guide
Notifiable or not notifiable > Notifiable flow chart
CDM Regulations summary of duties > CDM 2015 Duties Summary
To find out more about the ways CDM 2015 Regulations apply to your specific project – together with more information about our CDM Coordinator role in Cambridge, the and across the UK – call us today on 07411142946.